The Experience of Fine Dining at Jose Andre's Jaleo Restaurant
This post contains an affiliate link. Read my full disclosure HERE.
One thing you can look forward to in DC is celebrity Chef dinning. Some of the top chefs in the country have opened up fine dining establishments in the Washington, DC area. One such chef, José André, has 8 restaurants alone in DC, including a food truck. The restauranteur is also philanthropist and humanitarian. The José André Think Food Group is all about telling stories through fine ingredients coupled with a friendly and relaxing dining environment.
My sister and I, along with my daughter Sophia, decided to try out José Andrés' Jaleo Restaurant. We've passed the restaurant, located at 480 7th Street in NW DC, on several occasions while being in the area, and we decided that it was time to give it a try. Jaleo, a Spanish restaurant, offers diners a very impressive selection of tapas, paellas, splendid sangrias and a very fine selection of Spanish wines and Sherries.
I was totally captivated when I walked into the restaurant. The decor was vibrant and lively paying homage to the beautiful colors of Spain. The wait staff was extremely friendly and seated us very quickly.
You simply cannot go to a Spanish restaurant without ordering an authentically made Sangria. Here in the USA, locally Sangria's are usually a tad bit sweet, the Sangria's at Jaelo were true to their origin, heavy fruit tones without the overboard sweetness. We were served a bread with a tasty EVO oil flavored with artichokes and fresh rosemary.
Another cute perk of the restaurant is the menus themselves. Jaleo offers 4 menus that match the vibrant decor of the restaurant. There's a menu for cuisine selections, there's a cocktail menu, a wine menu and a dessert menu.
Now anything on a menu that has jumbo lump crab is going to get my attention, so immediately I eyed Salpicon de Cangrejo on the menu. I wanted to go with something light and tasty. This dish is a combination of Jumbo lump crabmeat with finely chopped cucumbers, peppers, tomatoes and cauliflower topped with a brandy sauce.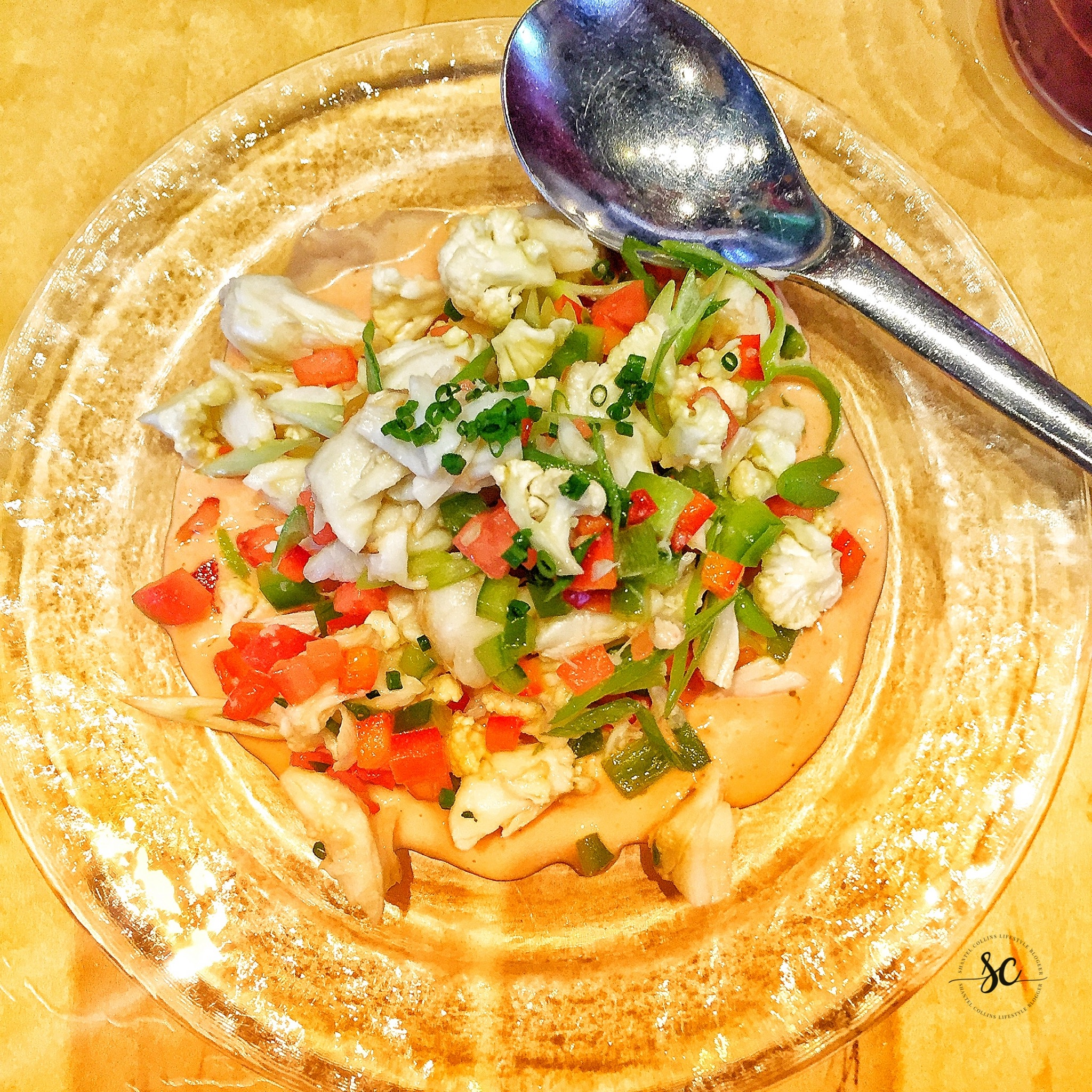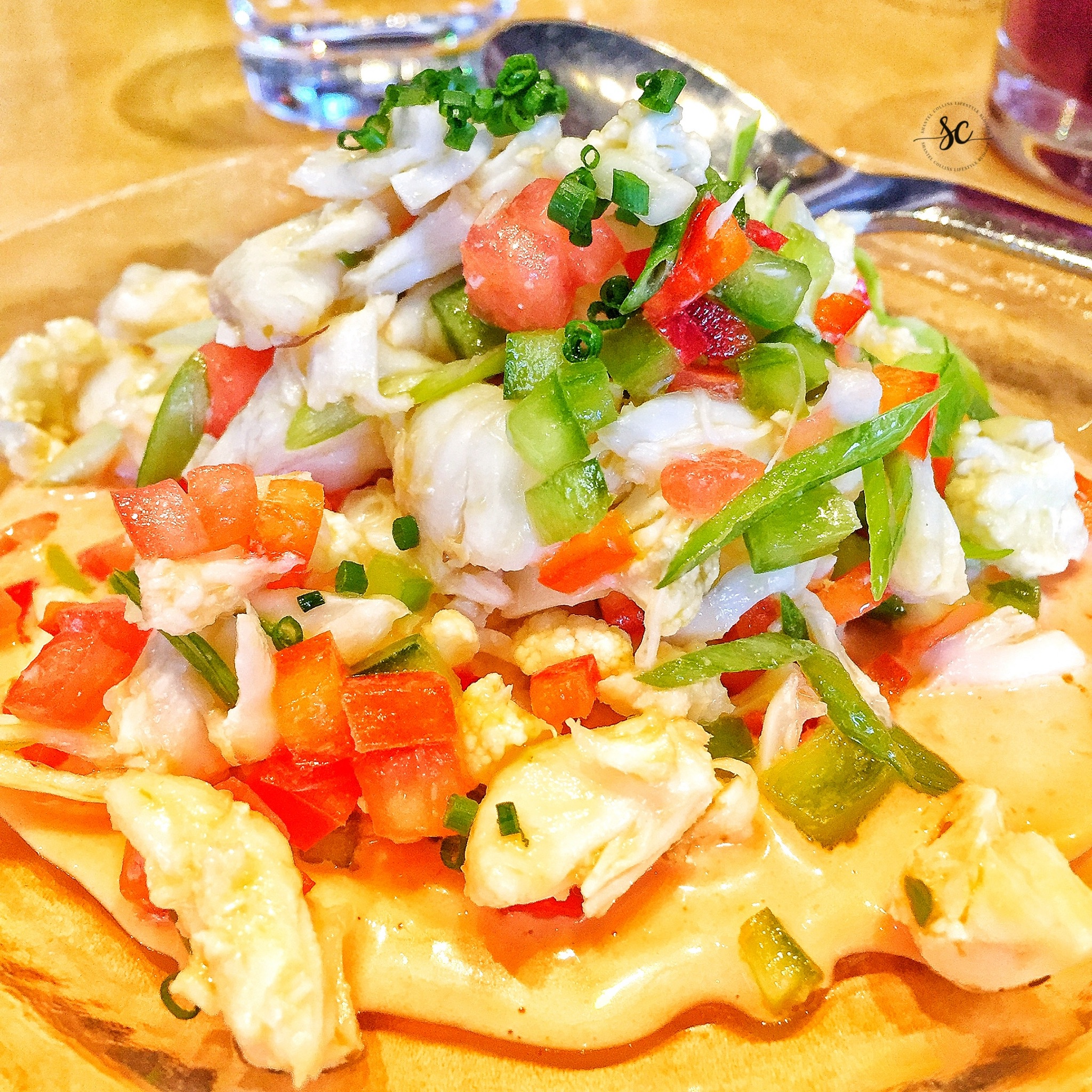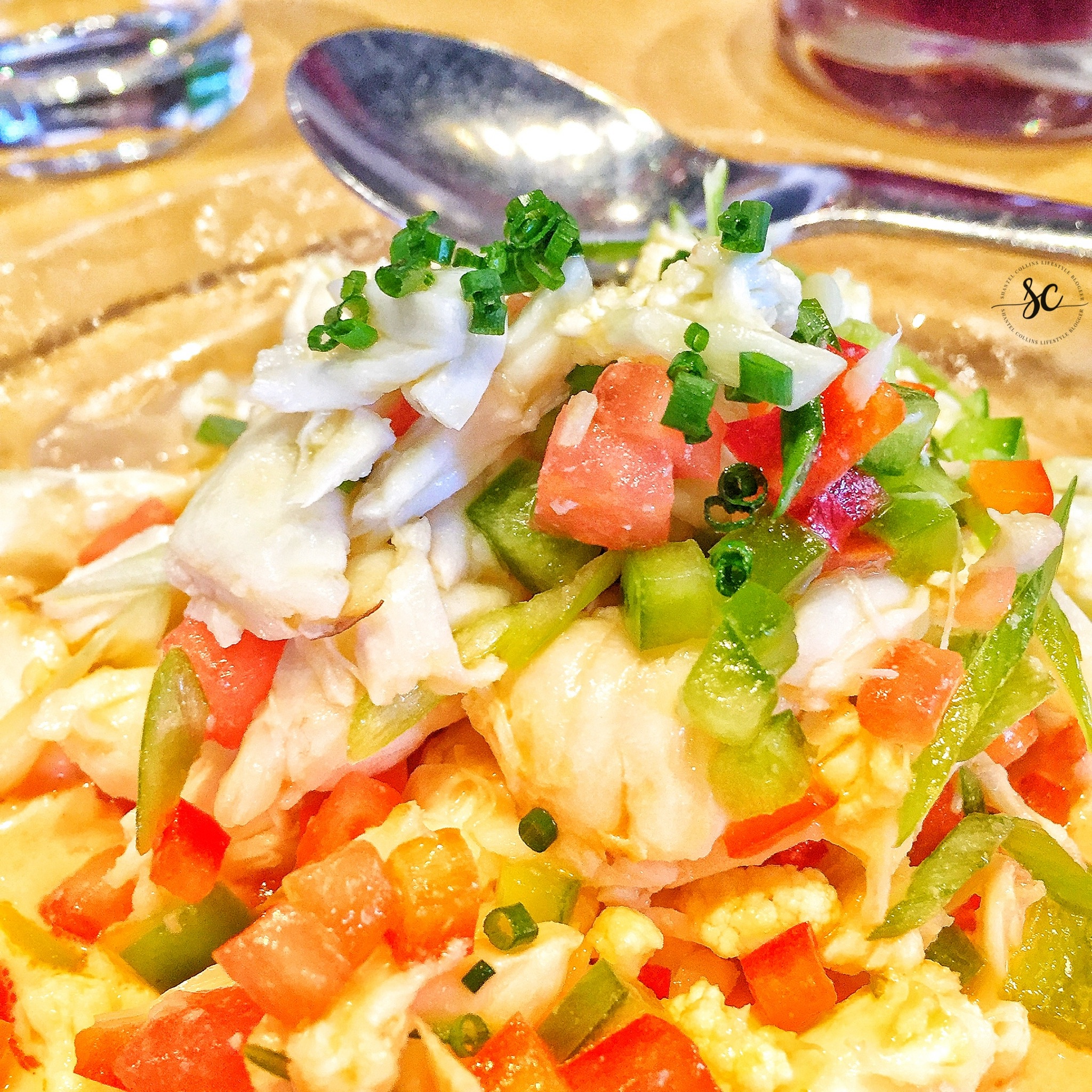 The blend of the crab meat with the finely chopped veggies danced on my tongue. You could taste the pure freshness of the crab meat. The sauce was extremely was rich and creamy. My daughter, ever the hamburger girl, decided to go with Iberico de bellota mini hamburguesas which is Spanish mini burgers made from the legendary acorn-fed, black-footed ibérico pigs of Spain and ibérico bacon
She actually loved the burgers, which was surprising since they didn't have cheese. Being the foodie that I am I had to taste for myself. After one bite I understood why she loved the burgers. This is definitely not your regular burger. It's an edible experience you won't soon forget. I've never had the pleasure of tasting bacon so good.
When you visit a 5 Start restaurant, you definitely don't leave without sampling dessert. So, Sophia and I decided that we'd both try something different so we could sample two desserts. Smart huh! I went with Flan al estilo tradicional de mamá Marisa con espuma de crema catalan, A classic Spanish custard with 'espuma' of Catalan cream and oranges.
Sophia selected, Espuma crujiente de chocolate con leche, Crunchy chocolate-caramel mousse with coffee-rum ice cream and cocoa nib.
Both desserts were rich and creamy. I particularly loved the light and airy taste of the flan. I've never been one to like super sweet desserts, so these two desserts definitely fit the taste goal for me. Overall, I definitely would give this restaurant a 5 Start Rating, from service to cuisine, the experience was superb. I highly recommend that you try this restaurant if you're in the Washington, DC area. Cheers and Edible Adventures!!!
Check out Jose Andres's cookbook, "Made in Spain", to experience fine Spanish cuisine from the comfort of your home.